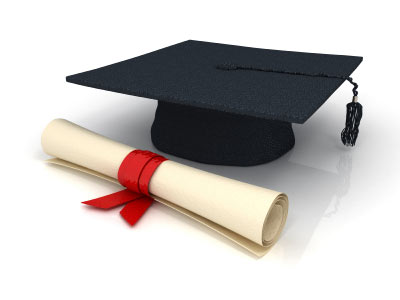 Dr. Maximilian Shellout, the dean of Dartvard Law School, announced yesterday that Dartvard would grant an honorary Doctor of Laws degree to Lucien Sacrevache, a 43 year old homeless undocumented alien, who has exhibited a remarkably broad knowledge of law.
Dr. Shellout said that since arriving in the United States in 1983 Mr. Sacrevache, appearing pro se in at least ten cases, some of which he has argued before the Supreme Court, has compiled a winning record that would be the envy of any law firm.
In his latest stunning victory, Sacrevache vs. Pan Global International Insurance Company, Inc., Mr. Sacrevache won an appeal that will effectively extend to the homeless the same right to buy homeowner's insurance that homeowners and renters have long enjoyed.
Last March the Court of Appeals held that Pan Global must pay the claim of Mr. Sacrevache, whose lean to was destroyed when fire swept the rubbish strewn area under the West Side Highway where he and twelve other homeless persons lived. Following the fire a year and a half ago Mr. Sacrevache submitted a claim to Pan Global for twenty thousand dollars which the company refused on the grounds that Mr. Sacrevache had not only never purchased one of its policies, but had never even applied for coverage either on his abode or on its contents.
Citing the precedent set in Sacrevache vs. Burger Queen, Mr. Sacrevache stated that although he had not actually purchased insurance, he had intended to do so, therefore entitling himself to coverage. (In Sacrevache vs. Burger Queen, the restaurant was compelled to retain Mr. Sacrevache, then a beggar, as its doorman because Sacrevache had sought conventional employment by the Burger Queen on many occasions, thereby demonstrating a willingness to work. The court ruled that Sacrevache's impressive lack of hygiene could not be held against him in the presence of such an obvious and ardent desire for employment.) Mr. Sacrevache remarked at the time that while wishes were not exactly horses, they could certainly be vehicles for advancement.
Unfortunately, at his trial in State Supreme Court, Mr. Sacrevache was unable to produce any concrete proof of his desire to be insured and case was dismissed for lack of evidence.
However, subsequent questioning of fire department officials elicited possible recollections of a pile of soggy insurance company brochures seen amid the rubble of melted VCR's and twisted TV's and computers. The case was brought once again on grounds of newly discovered evidence.
Pan Global insisted that if indeed there were brochures, said brochures must be produced in court so that their authenticity could be determined. Mr. Sacrevache was unable to produce them but instead introduced testimony from the captain on duty at the fire who swore that one of his men had told him he had seen "a lot of papers in the corner".
Mr. Sacrevache swore that these papers included brochures from several insurance companies regarding their homeowner policies. He said he had been comparing coverage on electronic equipment on the evening of the fire, that he had decided on the Pan Global policy as most comprehensive, and had been on the point of calling Pan Global's 800 number when his washing machine overflowed, pouring water onto the cord connecting his microwave to the traffic light at the corner of Fifty eighth Street and Twelfth Avenue, starting the fire. But the captain's testimony as to the existence of the brochures was dismissed as hearsay and the verdict went to Pan Global.
As soon as he settled into a new non home, Mr. Sacrevache filed an appeal. Citing Sacrevache vs. City of New York, Mr. Sacrevache held that the testimony of the fire fighter had been inappropriately rejected as hearsay because Sacrevache vs. City of New York rendered it improper to doubt the word of a homeless person in the presence of any corroborating testimony. (Several years prior to the fire, Mr. Sacrevache had sued the city when the refrigerator crate in which he was then living was run over by a garbage truck. The sanitation department argued that Mr. Sacrevache's home had protruded into the street and that instead of receiving an award he should have been charged with obstructing traffic. Mr. Sacrevache maintained that his crate had been precisely where it had always been and that the city had never asked him to move it. A spokesman for the police department testified that Mr. Sacrevache had been told to move the crate, but that no citation had been issued. However, another homeless man swore that he had often seen police smiling and joking with Mr. Sacrevache in front of his abode, but that he had never heard anyone tell him to move the crate, nor had Mr. Sacrevache ever spoken of having been given such an order. After a lengthy court battle, the Supreme Court held that, as with deathbed statements, testimony given either by the homeless or corroborating that of a homeless person must receive special weight due to the desperate nature of their circumstances.)
Therefore, the recollection of the fire captain concerning the existence of the brochures was held to be such corroborative testimony and the decision was reversed. The Court directed Pan Global to pay the twenty thousand dollar claim.
During the time he was proceeding with his appeal, Mr. Sacrevache handily won a product liability suit against the Swirlpool Washing Machine Company and a settlement of undisclosed magnitude from Bronze Star Microwave. (He argued successfully that the homeless, having no address, can not subscribe to consumer magazines and are not in a position to know about possible defects in products. Furthermore, since the homeless nearly always acquire their electronic equipment unboxed, without instructions and without warranties, the manufacturer must assume responsibility for damage stemming from use of its products.) A suit against City Traffic Signal is still pending.
This afternoon, following Dr. Shellout's announcement, Mr. Sacrevache expressed his thanks to the law school and to the United States. "I am especially grateful to this country for the many opportunities it has given me. Long before I came here I heard a saying   'only in America'   whose true meaning escaped me until today. Only in America."